The mandatory OSH education
We are proud to present an online edition of the mandatory OSH education.
Online
Complete the education wherever you are.
Freedom
You can access the course whenever it fits your schedule.
Tailored
The education is tailored specifically for you so it fits your specific needs.
The material is yours
All material will be available on your personal profile. Even after completing the course.
Occupational Health and Safety
At AM Portalen we strive to make things as easy and accessible as possible. For that reason, we proudly provide an online version of the mandatory OSH education. The education can be tailored to fit your specific needs and you can access the material whenever it fits your schedule.
Passing the OSH is mandatory for all health and safety representatives and supervisors associated with a company's work environment organization. During the education, you will learn about the work environment, get access to specific methods for dealing with safety tasks in the organization, and much more.
Our OSH education is almost solely online. Regulatory requirements state that everyone must partake in 4-hours mandatory physical education. However, the rest of our OSH education is online and saves you time and transportation.
Time line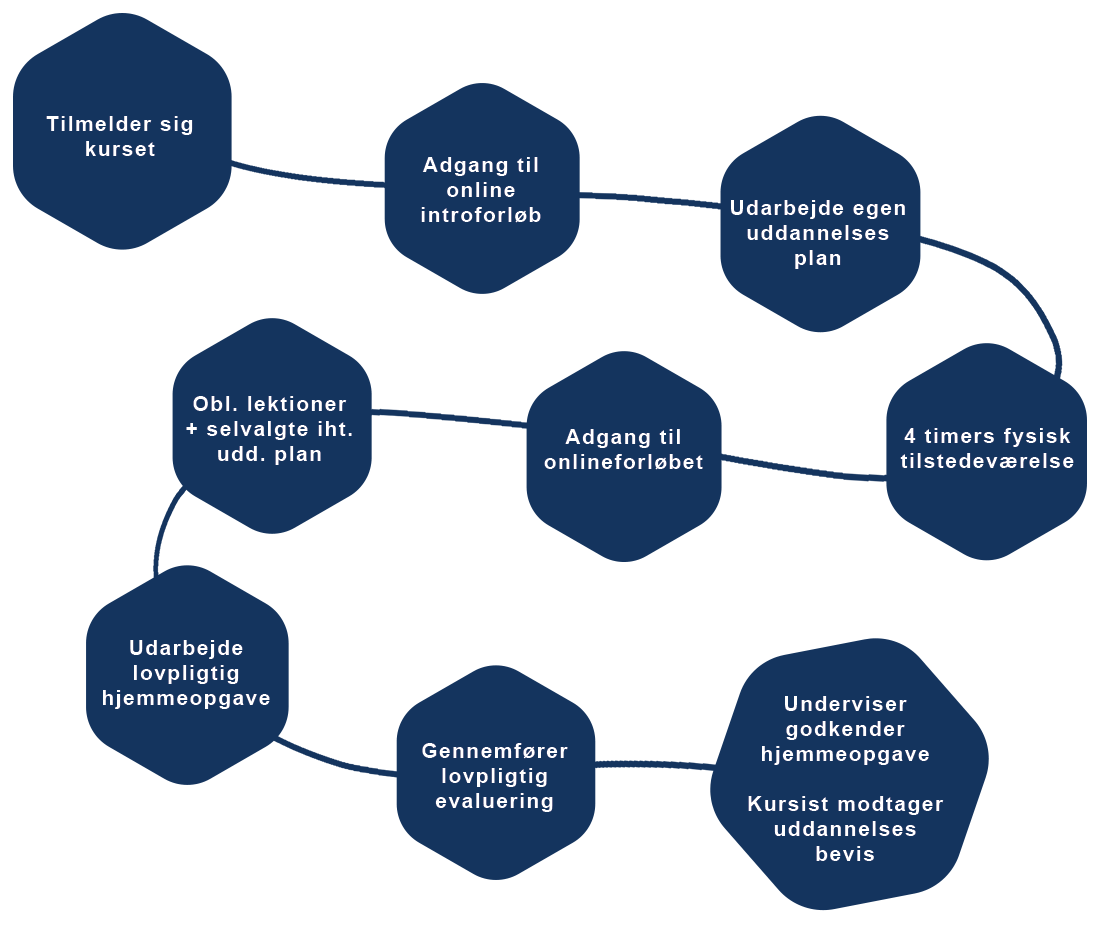 Practical information
You get access to an online introduction course. In this introduction will be working on your personal education plan. This way you and your organization will gain the most from the OSH education.
Upon finishing the education plan, you need to participate in a 4-hour mandatory physical education lesson. After completing the 4-hours you will gain access to the rest of the online lessons.
The education will finish with an assignment. When completing the assignment you will be rewarded with an OSH course certificate.
Download PDF
Formalities
Registration for the OSH course is binding. Should you wish to change the registration, please contact our support.
You can transfer your registration to a colleague, however, this process must be completed at least 24 hours before the 4-hours mandatory physical education.
We can transfer you to a different 4-hour class, however, this must be done at least 7-days before, and a 50 percent price fee will be added to the course price.
The course must be paid before the mandatory physical education. AM Portalen preserves the right to keep your course certificate until rightful payment has been received.
Cancellation
Should you wish to cancel your registration, such cancellation must be filled at least 3-weeks prior to the physical education. If you wish to cancel less than 3-weeks before, you will need to pay 50 percent of the course price. Cancellation less than 7-days before or non-attendance will cost 100 percent of the price.
Change of date, moving, or cancellation is only valid upon receiving a written confirmation from AM Portalen.
AM Portalen preserves the right to cancel or move the course in case of too few registrations or other circumstances. You will be offered free moving to another course or full compensation should this situation occur.