Your entrance to e-learning and online training
Creating a good and safe work environment should be easy. We have several e-learning courses that do just that. We also provide an online version of the mandatory occupational health and safety course.
Begin now
With our e-learning, you can start right away. No waiting. Access immediately.
Your tempo
You control the speed and progression of the courses. That way you never miss important information.
Save time
Forget transportation. Forget logistics. Forget wasting your time. Begin using e-learning right here at amportalen.dk.
Education at your terms
Access the courses when you want, where you want. While waiting at the doctor's office or during the weekend. You choose.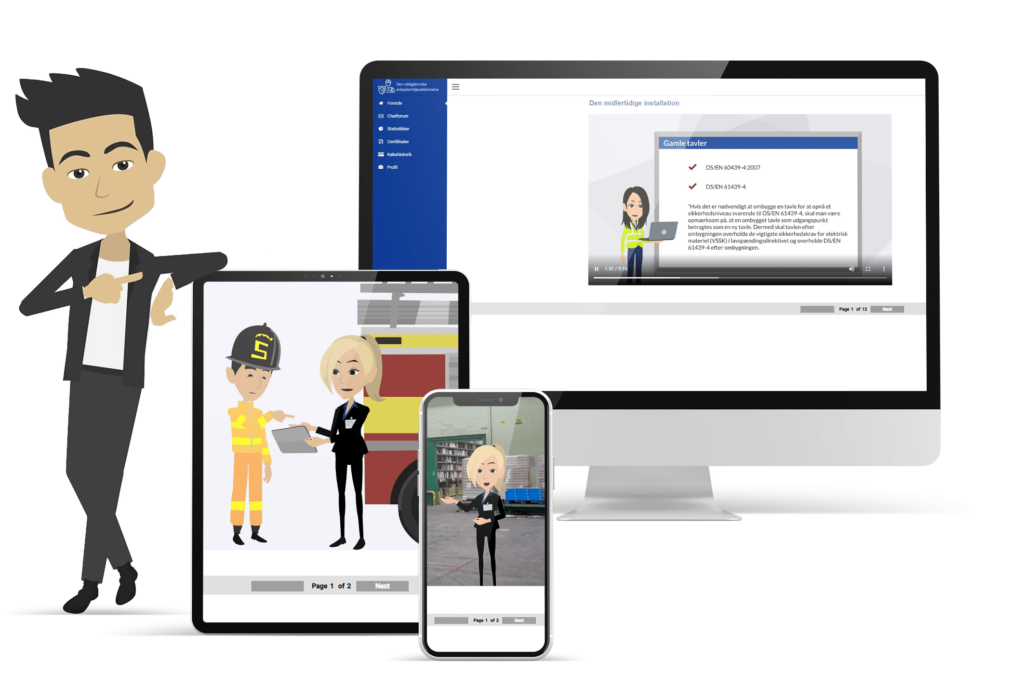 Sign up for our newsletter
Any questions?
Our support team is always ready to help you if you have any questions. Never hesitate to call us or send us an email. We promise we will get back to you as soon as possible.
Where can you find us?
Skolegade 85, 6700 Esbjerg